Here at WAFIOS, we give you the option of fitting your machine with modern auxiliary equipment at a later date.
This allows you to adapt your WAFIOS machine to new situations and requirements that arise during production.
You can benefit from quality improvements and enhance your evolving product portfolio with auxiliary equipment which can be used to produce special parts, for example.
Camera Systems for Upgrading your Machine
We offer camera systems for virtually all of our machine classes - also for upgrading your machine at a later date. With WAFIOS camera systems, you can carry out 100% inspections on workpieces, boost quality and set up new components quickly and efficiently.
Find out more about our digital assistants and ask us for advice relating to your machine.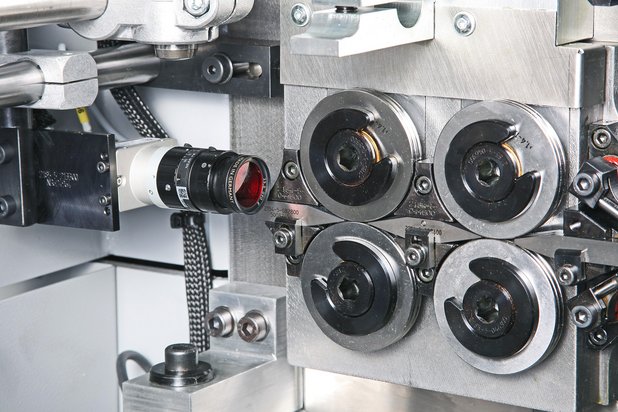 Camera measuring systems
Sorting switches
Color detection devices
Slip control
3D Former
PTP finger
Particulate deflector
Foot-actuated button
Ejection monitoring
External programming station with simulation
CNC linear transport
CNC cutting unit attachment
Holding tongs for second station
Optical camera measuring systems
External programming station with simulation
Bending after the cut
Chamfering device
Transport and welding device
External programming station with simulation
External start button
Bending with internal mandrel
Magazines
Tube positioning via camera system
Robot interface
Upgrades Sales
Your contact person
Mona Himmelstein
Customer Service